Sell the whole project with SHOWRUNNER™
SHOWRUNNER™ runs the "whole SHOW" and makes it simple to "mix and match" Crestron SpaceBuilder wired devices, Crestron Zum wireless devices, and Crestron infiNET EX wireless devices in one project. 
 A series 3 processor is the heart of the SHOWRUNNER™ lighting control platform and provides a single point of control for mixed Crestron products.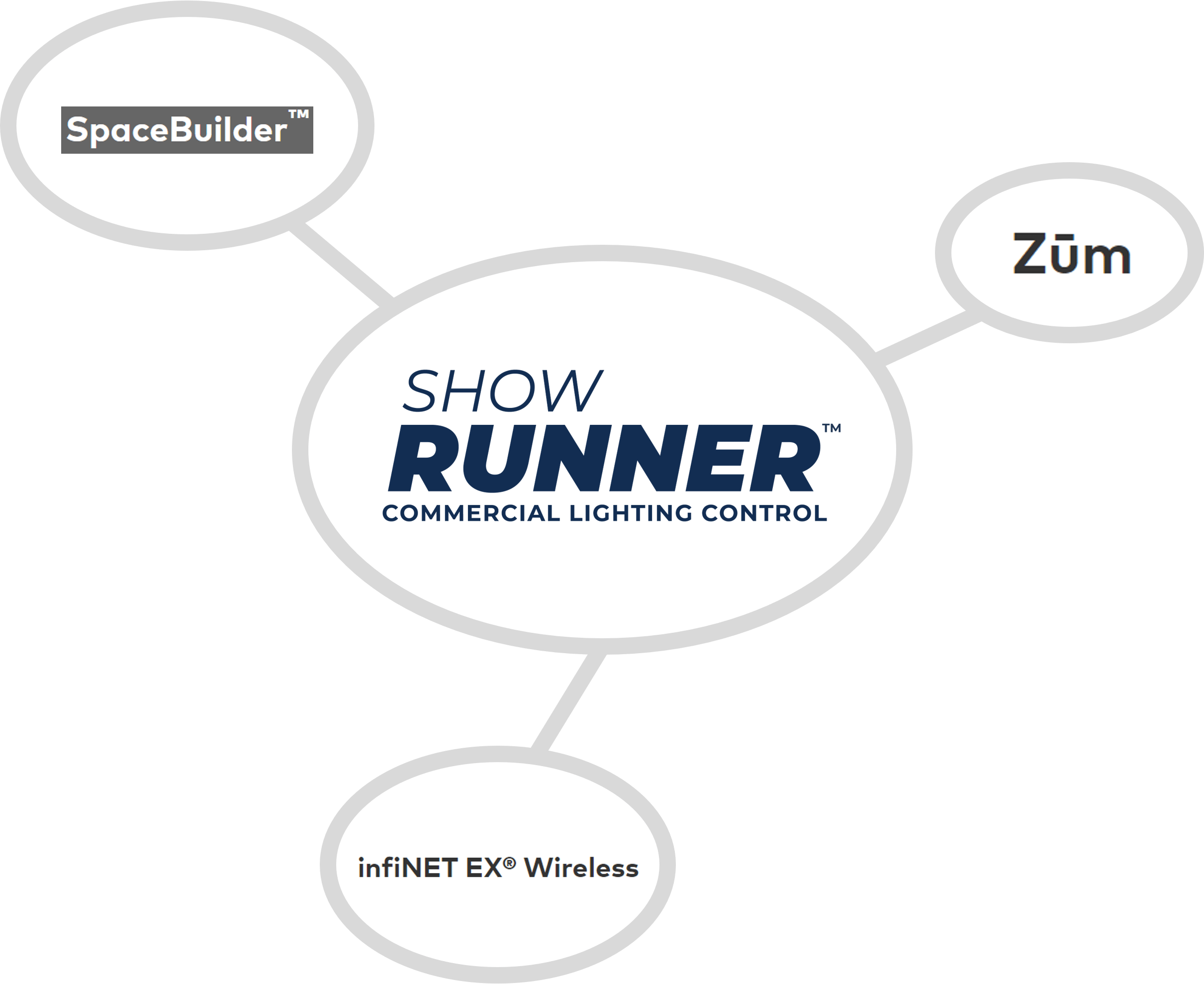 DMX Lighting ControlShowrunner™ is an Advanced and Adaptable lighting control software platform capable of executing the most detailed of a lighting designer's vision while empowering the facilities staff with easy control. DMX colored lighting control, including...
read more