Sell the whole project with SHOWRUNNER™
SHOWRUNNER™ runs the "whole SHOW" and makes it simple to "mix and match" Crestron SpaceBuilder wired devices, Crestron Zum wireless devices, and Crestron infiNET EX wireless devices in one project. 
 A series 3 processor is the heart of the SHOWRUNNER™ lighting control platform and provides a single point of control for mixed Crestron products.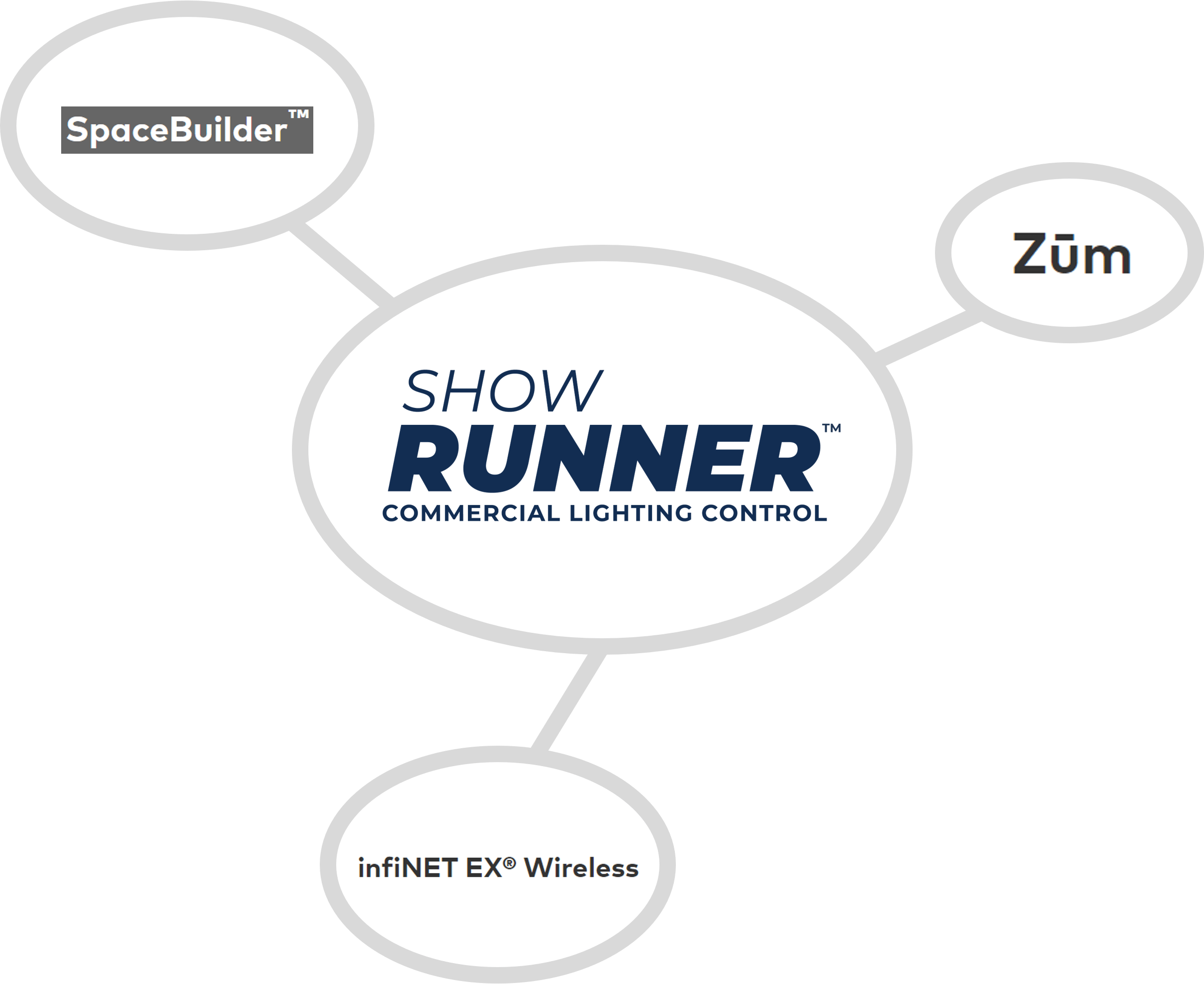 ShowRunner Gets It Done - Auto-SwitchingGreat news! Crestron recently issued a firmware update for Zūm wired that includes "auto switching" from CNET mode to APP mode if the network or processor goes down, and then back to CNET mode when the network is restored. Zūm...
read more