Human Centric Lighting Control
Showrunner™ is an Advanced and Adaptable lighting control platform capable of executing even the most detailed of a lighting designer's vision. Human Centric lighting control is one of showrunner's™ Advanced and Adaptable capabilities.

Human Centric lighting, also known as tunable white, dynamic white, or CCT tunable, is widely regarded as beneficial to human health, enhancing productivity, creating desired emotional responses, and showcasing architectural features.

Showrunner™ Human Centric Control is easily configured and adaptable, even to variations in lighting fixture illumination allowing an area with multiple brands and types of LED drivers to be "tuned" for exact matching.
The
below image is a showrunner area screen that includes a tunable white load (warm to cool icon), RGB load, and three 0-10V dimming loads.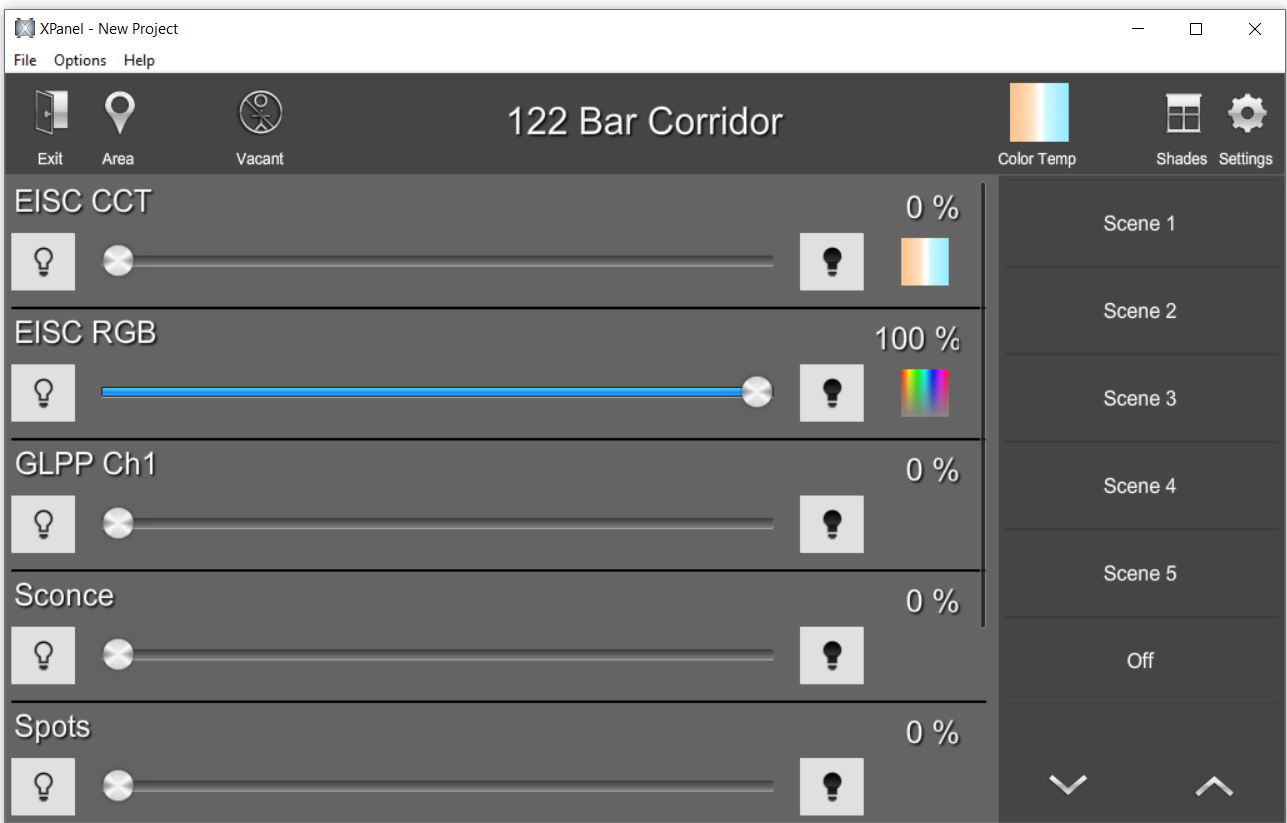 Dynamic white CCT Loads can be set to a specific color temperature using the picker or set to follow a system wide schedule with optional input from an exterior sensor.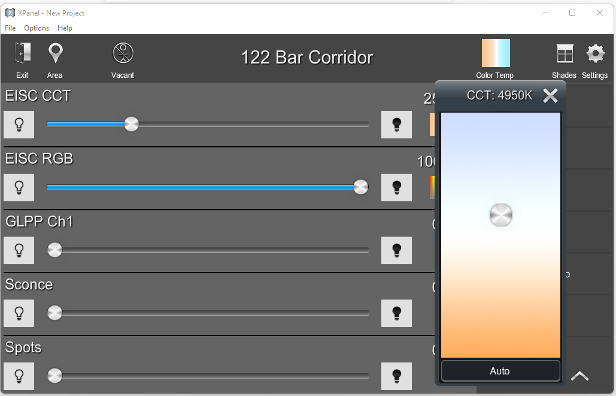 A load set to Auto is controlled by showrunner's™ advanced scheduling engine that can be mapped with color temperature (K) settings throughout a 24-hour day, creating an environment that encourages natural Circadian Rhythm. Fade times can be set as desired. Astronomical clock capable.
The load type is set to the proper control type.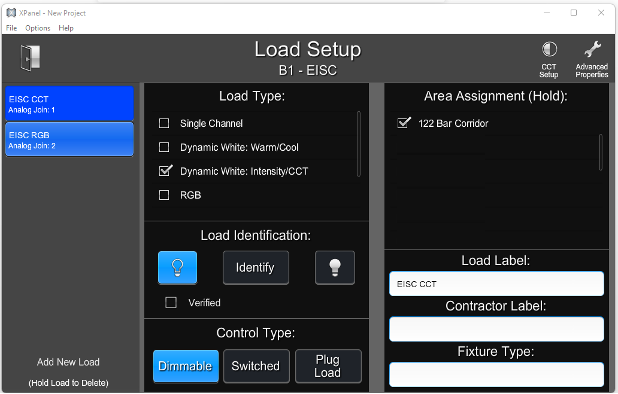 Loads can be configured for each scene using sliders for Minimum CCT, Maximum CCT, Intensity, and CCT.
If color tunable fixtures don't have a linear response, then the color temperature curve can be manually mapped using Map Points. A single area or adjacent areas with mismatched color temperature across fixtures is unacceptable. Showrunner™ provides the control technology to match up the color temperature.
ShowRunner Gets It Done - Auto-SwitchingGreat news! Crestron recently issued a firmware update for Zūm wired that includes "auto switching" from CNET mode to APP mode if the network or processor goes down, and then back to CNET mode when the network is restored. Zūm...
read more