showrunner™ VC-4 Design Sample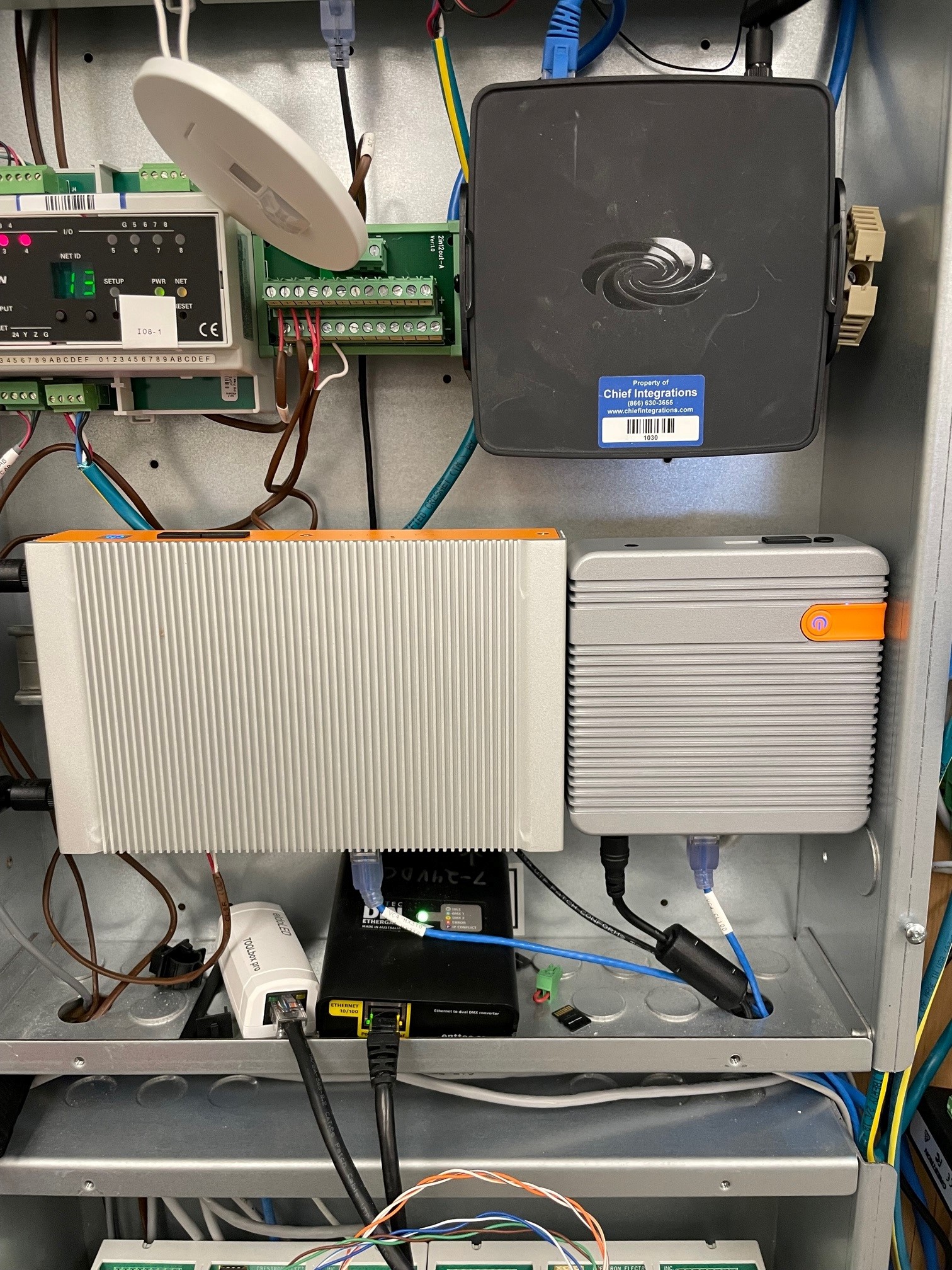 Showrunner™ has been running on VC-4 on an "old rack mounted" server in our lab for over 6 months. Chief Integrations just acquired two Onlogic-Fanless Industrial Mini PCs to add to our commercial lighting hardware lab as VC-4 servers. These industrial PCs are recommended servers that will be used to test showrunner™ prior to releasing new versions of showrunner™. Fanless Industrial Mini PC | Onlogic (Chief Integrations has no relationship with OnLogic and can't verify ongoing quality or specs).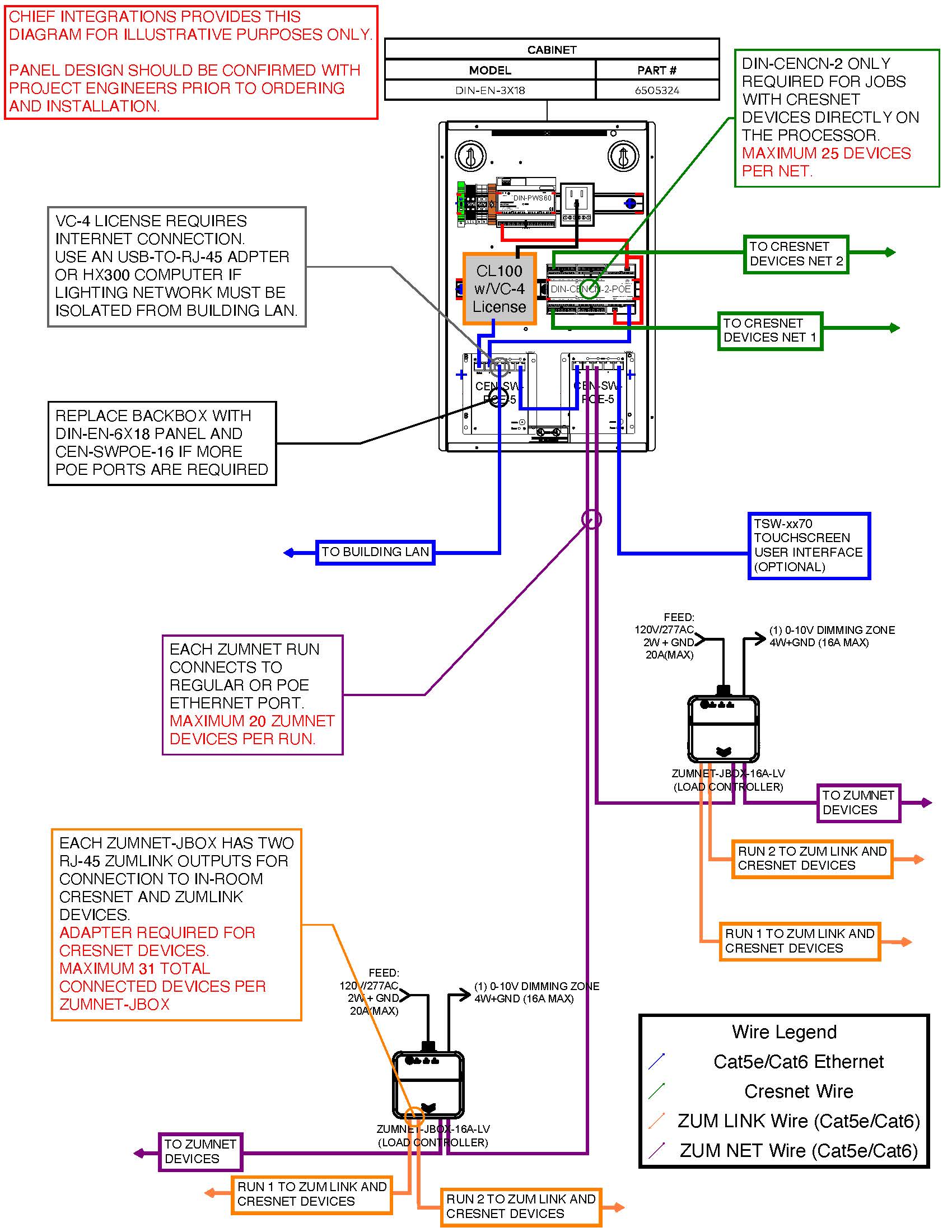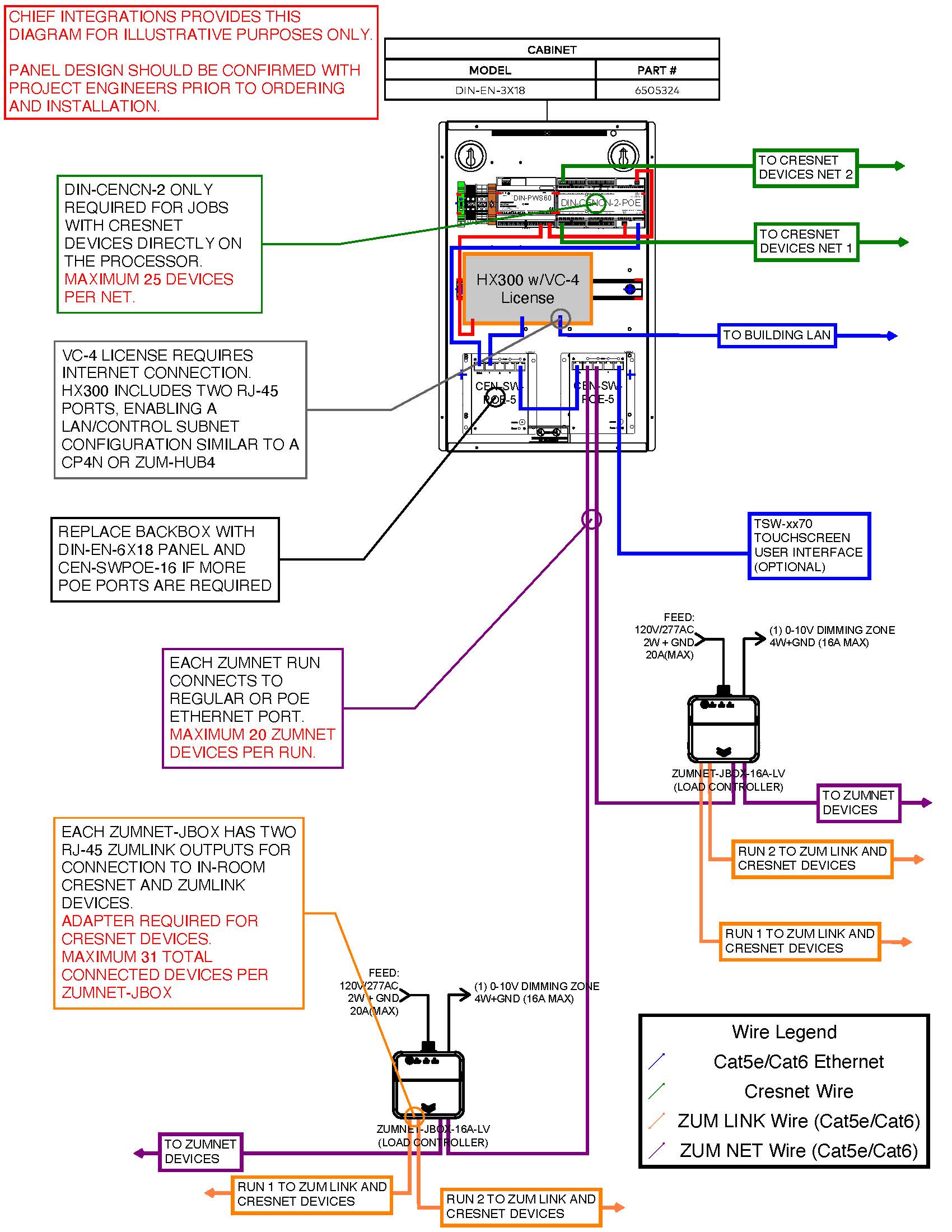 Key Design Considerations
VC-4 must be continuously connected to the internet. Automatic license checks every 90 days.

Alternative: connect VC-4 to internet periodically, but this process would fail at some point and VC-4 would shut down if license check fails.

BACNET is not currently supported (anticipated by end of 2022 per Crestron).
Cresnet Connection Requirements:

DIN-CENCN2 – long lead times currently – verify distribution panels ordered include DIN-CENCN2.
ZUMNET-JBOX – current availability. 31 Cresnet devices max per ZUMNET-JBOX.
Max 200 Cresnet devices total.

Consult Crestron documentation for full list of requirements.
DMX Lighting ControlShowrunner™ is an Advanced and Adaptable lighting control software platform capable of executing the most detailed of a lighting designer's vision while empowering the facilities staff with easy control. DMX colored lighting control, including...
read more