Set it and Forget it with Advanced Scheduling on the showrunnerHUB™
Showrunner™ is the most advanced and adaptable lighting control platform for Crestron® commercial lighting controls ever. The showrunnerHUB™ UI delivers easy, intuitive control and actionable insights. 
showrunnerHUB™ is future proof. showrunnerHUB™ is built on proven web technology that opens up showrunner's™ advanced capabilities to a wide range of integrations, adaptations, insightful graphics, and intuitive controls. 
showrunnerHUB™ runs in a web browser on a PC or tablet. 
No server required. showrunnerHUB™ requires only a Crestron 3-series or 4-series processor and is standard with showrunner™. 
Advanced Scheduling brings the complexities of a full lighting control system into a single, intuitive, easy to use pane of glass.  End users can simply create single events or plan our their entire year schedule.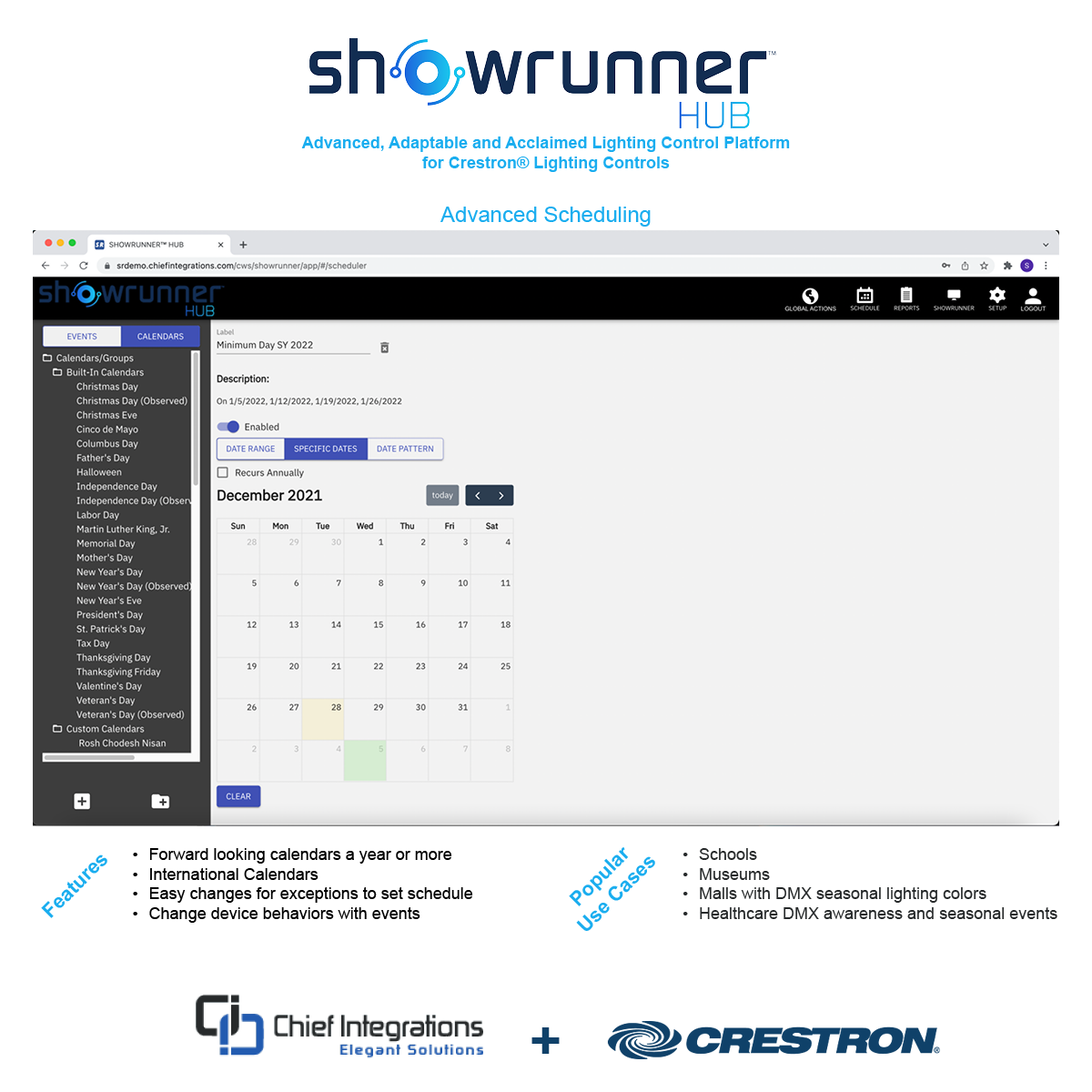 Features
Schedule future events by calendar day or range of days
Set schedules for an extended period and enjoy peace of mind
Create customer calendars for each use case
Graphics view of schedules
Tags for areas to control via a particular schedule

Apply one or more tags to individual areas to  schedule by tag
Popular Use Cases
School calendars
Courthouse and government facilities
Stadiums
Retail
Healthcare
DMX lighting colors for milestone events
Calendar View
Event details displayed in day, week, month or time grid view.  Always know what your system is doing.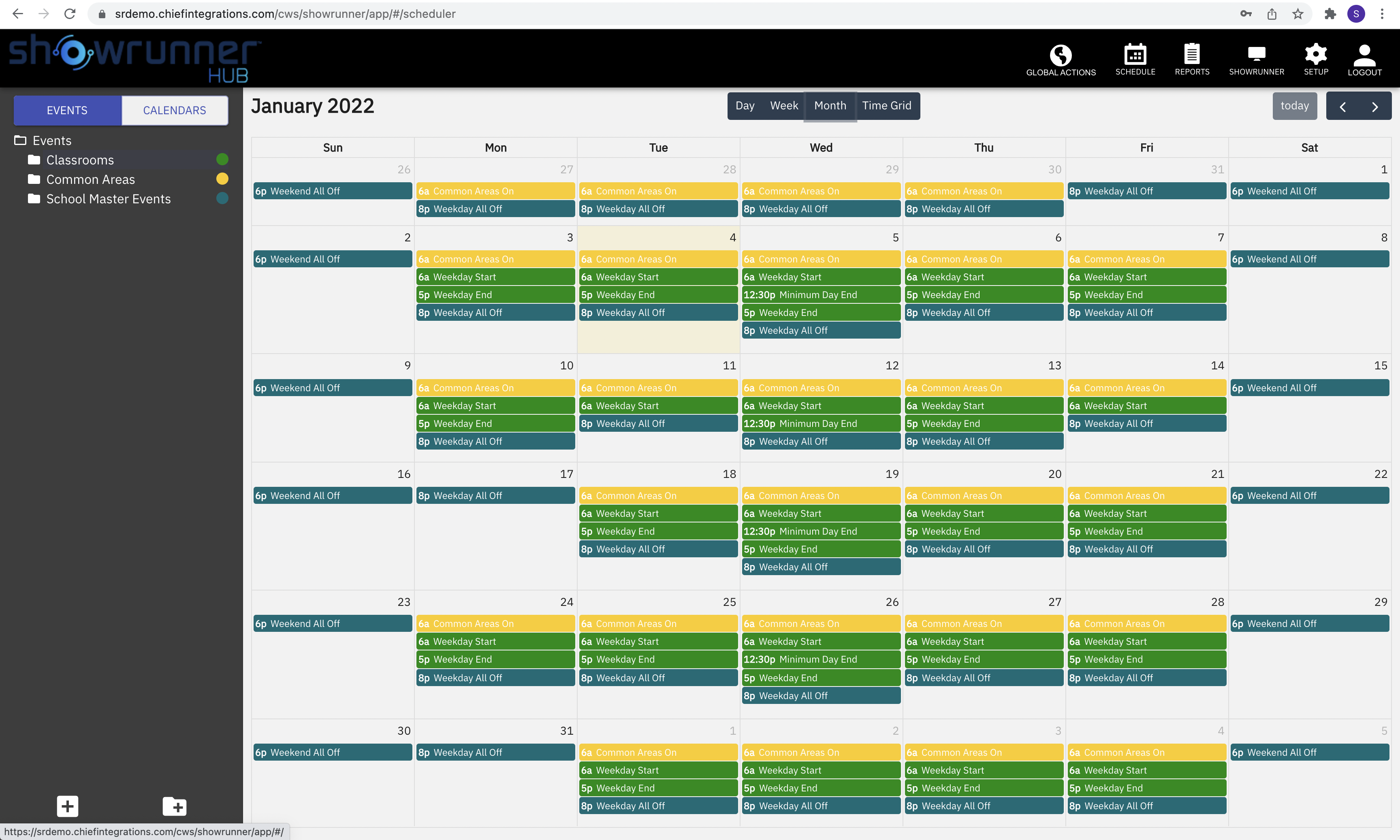 Create Events Quickly and Easily
Create events based on tags and areas.  Full control of your building with an intuitive, easy to use design.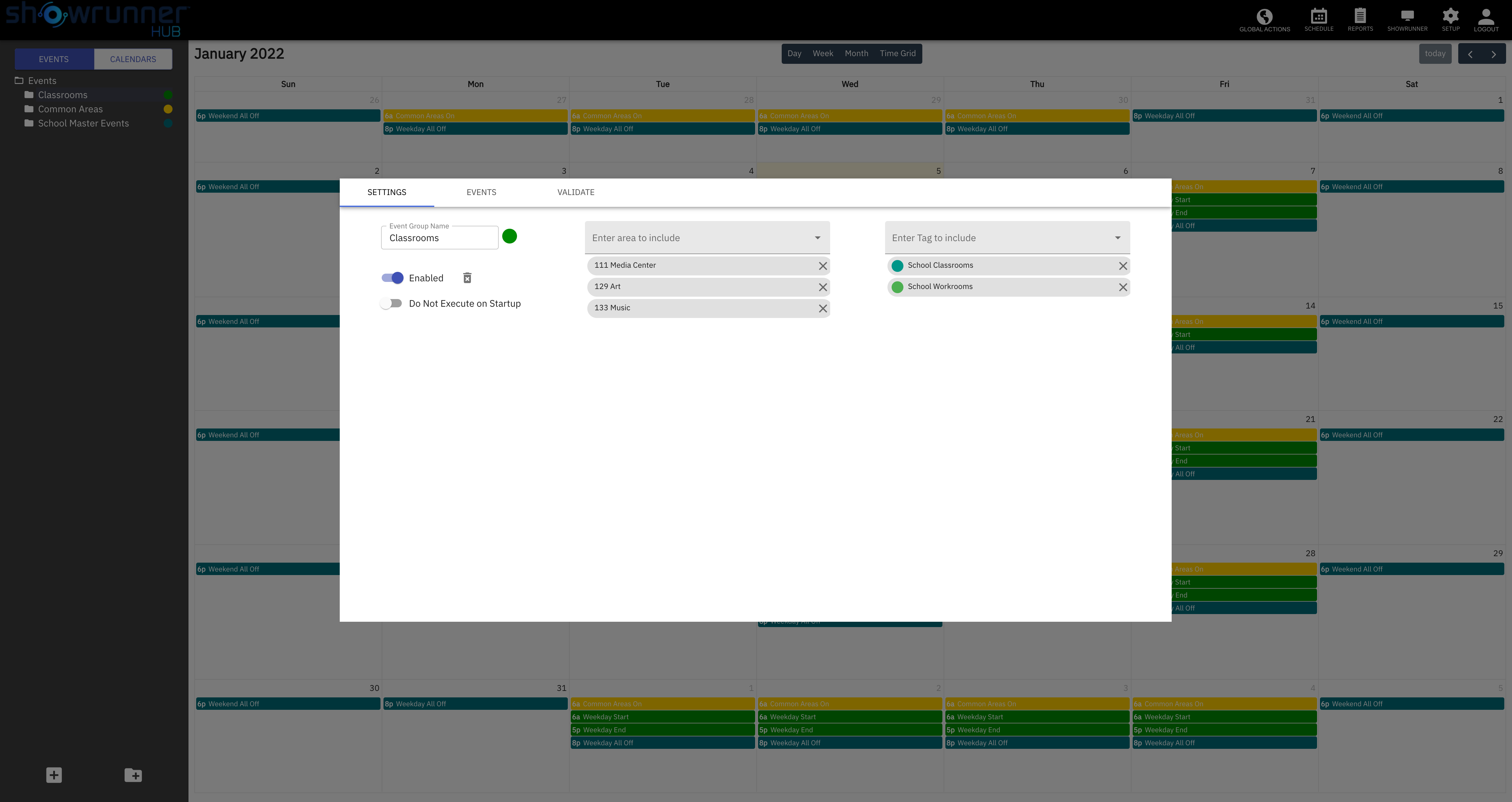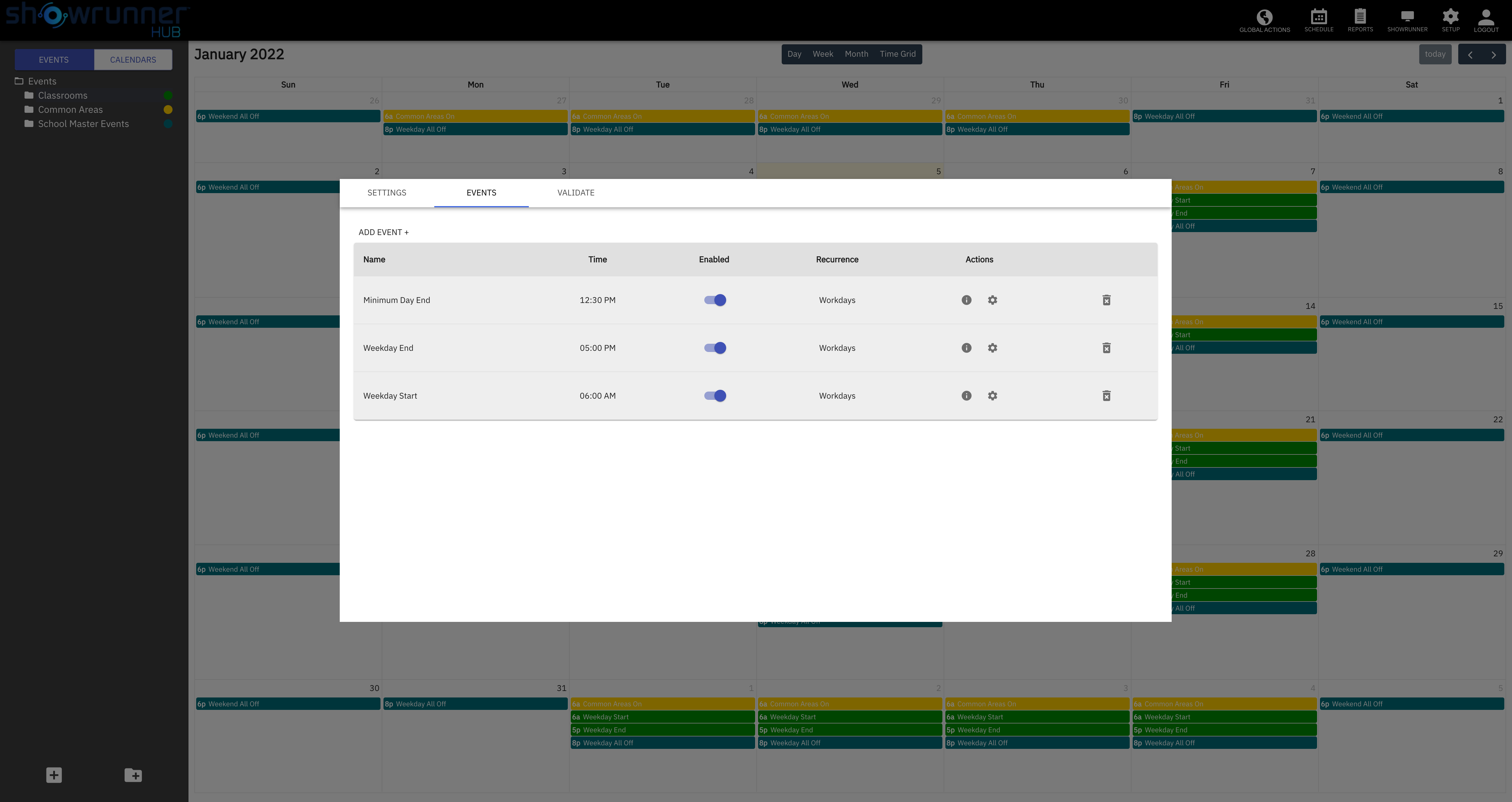 Custom Calendars
Calendars can be created based on a date range, specific dates or date patterns.  Schedule holiday lights for a strip mall, football game lights a stadium, lighting for a school schedule or anything in between.  Calendars can be setup a year in advance or more.  They can be quickly changed and adjusted.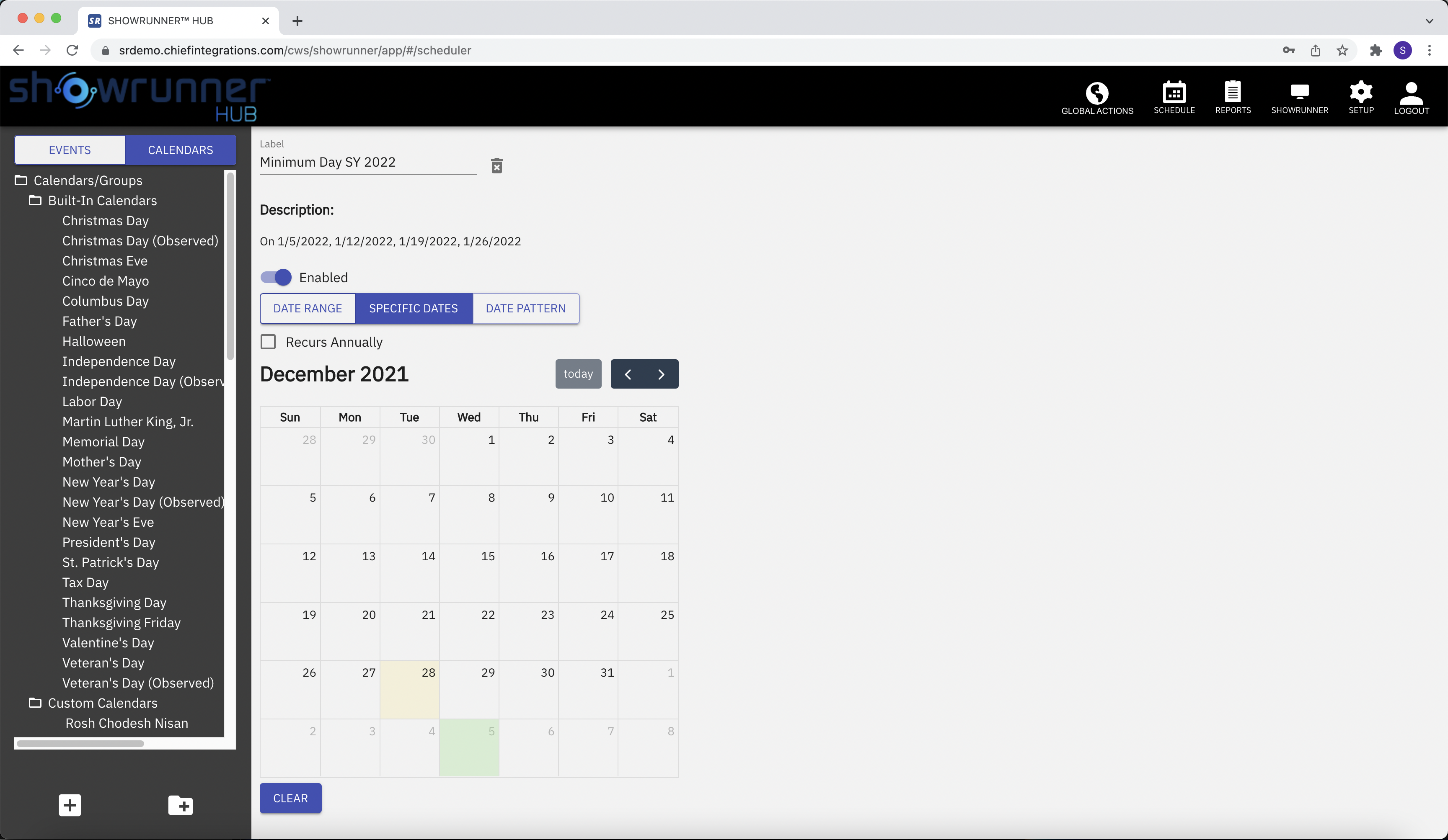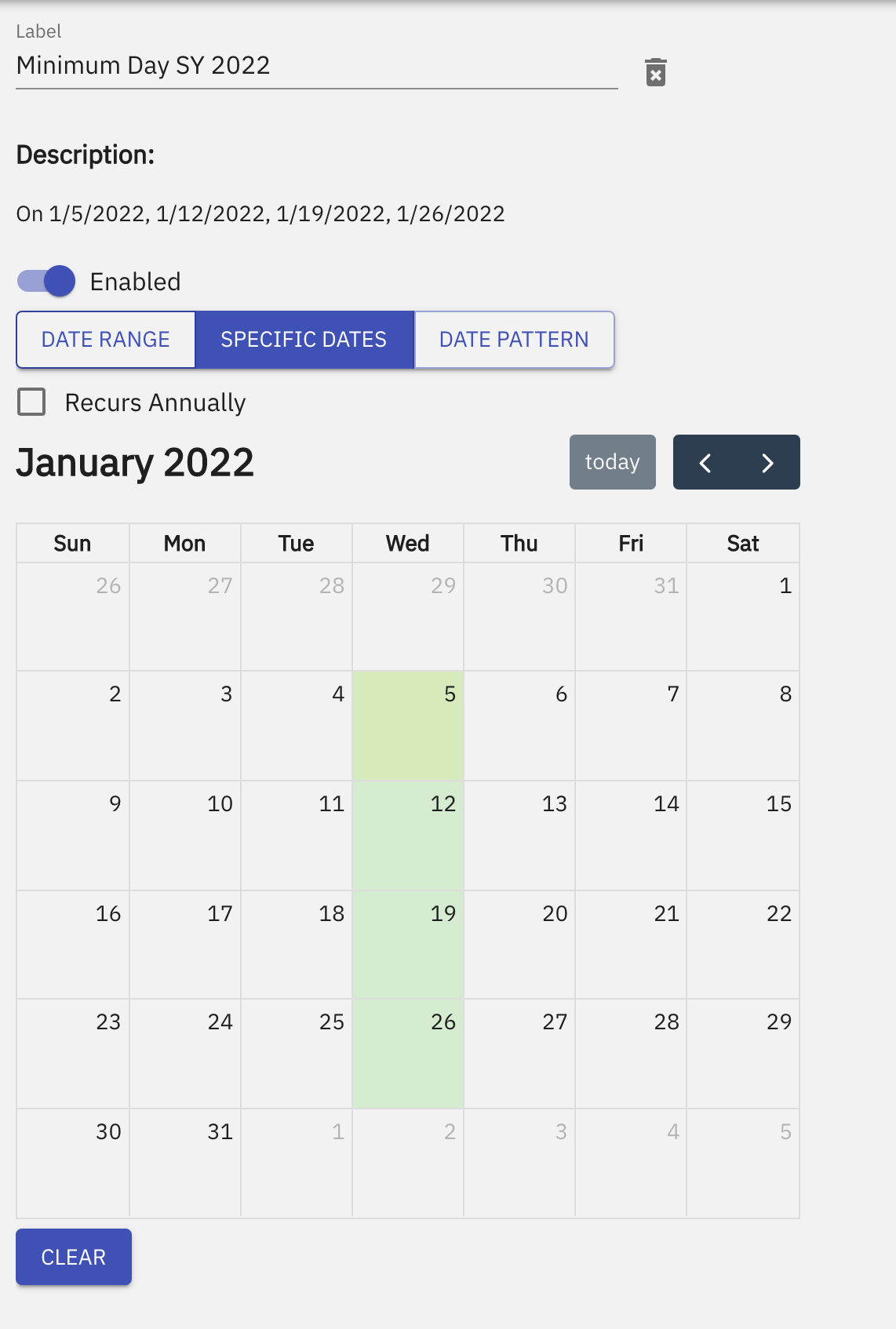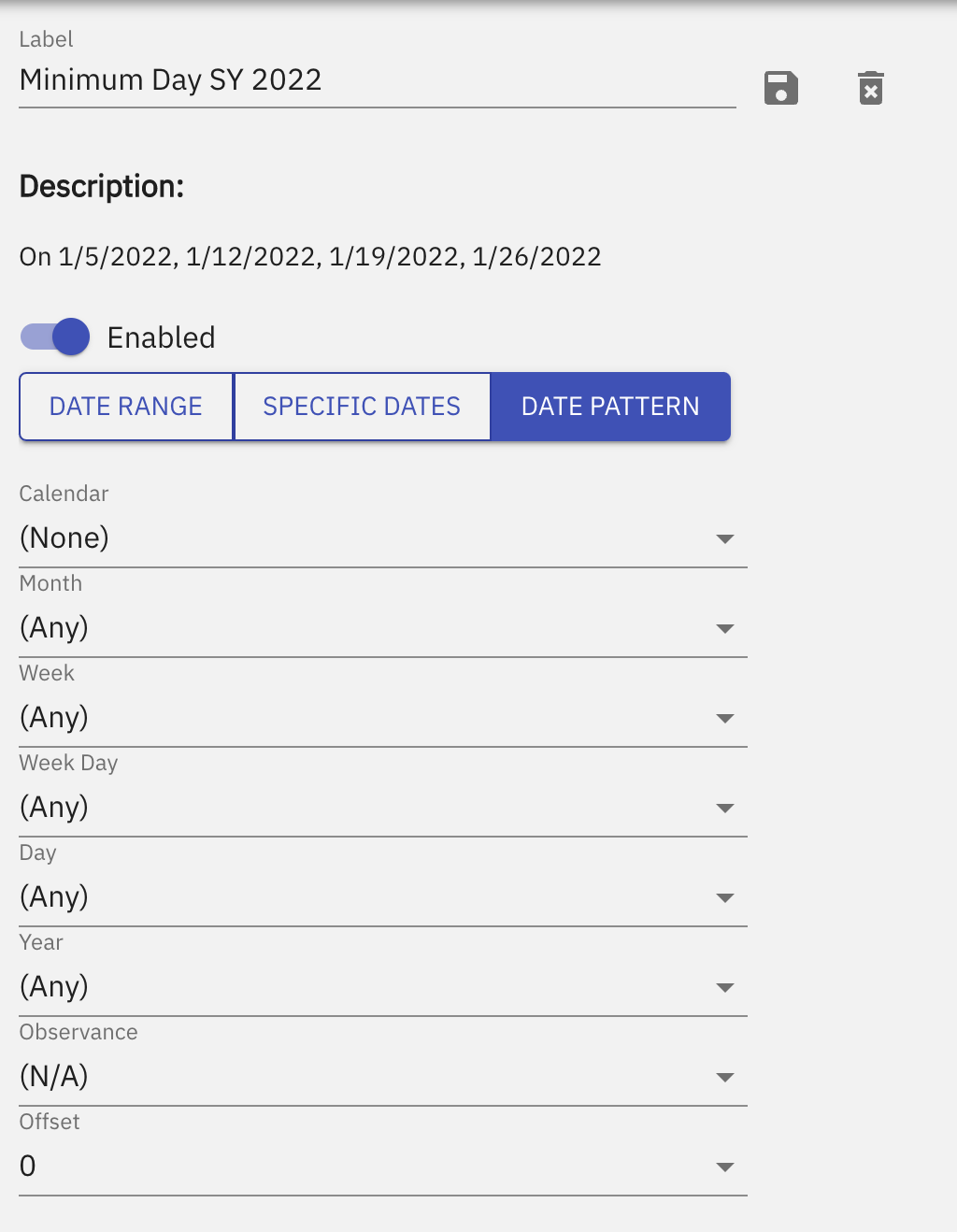 ShowRunner Gets It Done - Auto-SwitchingGreat news! Crestron recently issued a firmware update for Zūm wired that includes "auto switching" from CNET mode to APP mode if the network or processor goes down, and then back to CNET mode when the network is restored. Zūm...
read more