showrunner™ ConventionRunner™ Configuration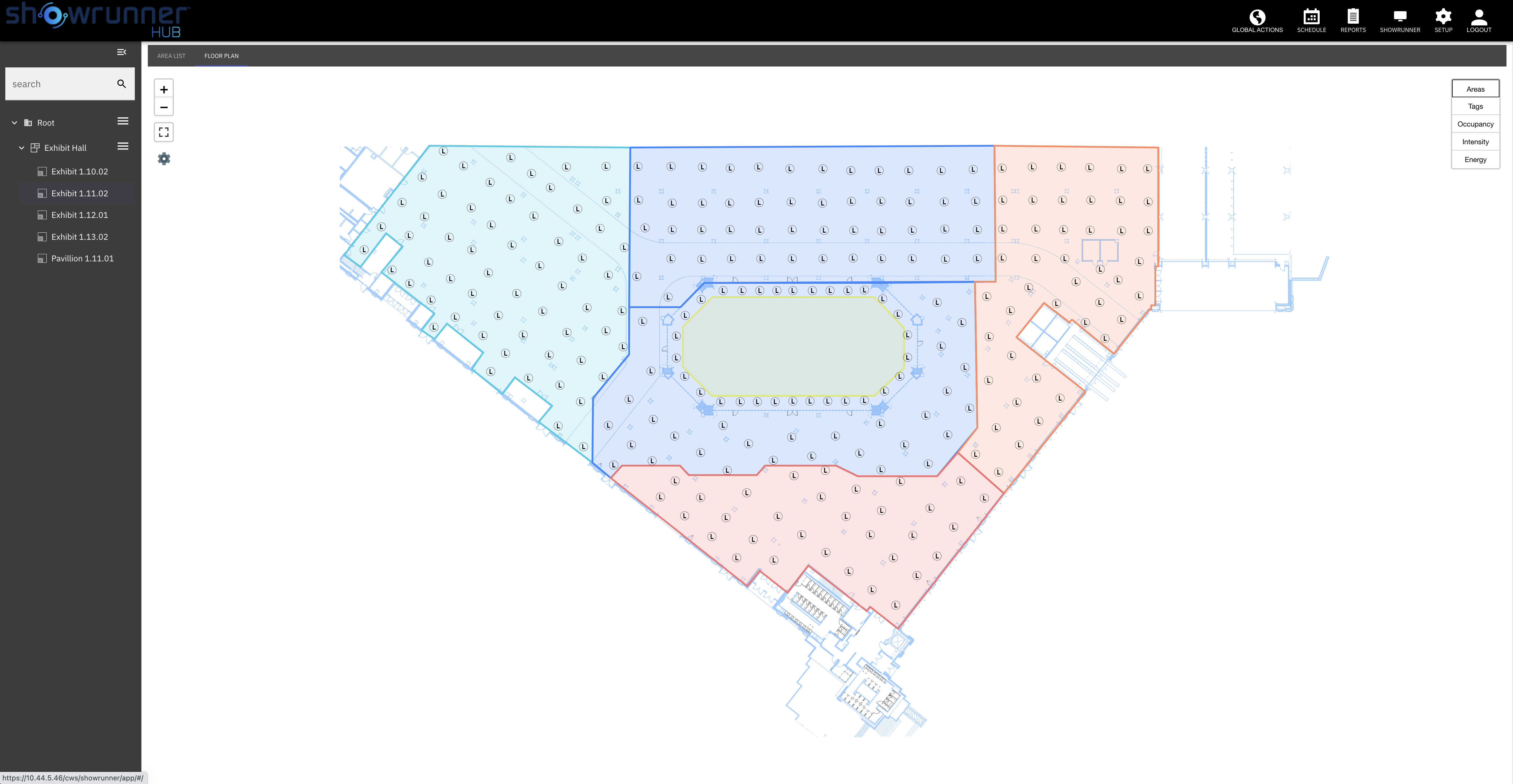 Convention Center Open Floorplan
Showrunner™ is the most Advanced and Adaptable commercial lighting control platform.

Showrunner's™ ConventionRunner™ configuration elegantly solves a costly lighting control issue and increases revenue for Convention and Exhibition Centers (Convention Centers).

Convention Centers can maximize revenue by having flexibility in allocating exhibition space to exhibitors and reconfiguring quickly for more revenue days. Partitions, airwalls, and even open floor spaces need to be virtually divided for each "convention/exhibition". Exhibitors want control of the lighting in their designated exhibit spaces including scenes and the ability to turn individual fixtures on/off.

Convention Center facilities staff must quickly configure the lighting control to match the individual exhibit spaces sold by the sales team. ConventionRunner™ is the solution.
The ConventionRunner™ solution is configured using showrunner™ "out of the box" capabilities:
Showrunner's floorplan control
Floorplan has pinch/zoom/pan capability on a PC powered large format touch monitor in the facilities office or mobile with pinch/zoom/pan
Dynamic configuration of lighting control areas on the touch screen

Partitioned spaces (no partition sensors required) tap screen to combine and uncombine
Draw areas on floorplan using showrunnerHUB floorplan tools

Fixture assignment navigation aid built into the floorplan and with unique on screen icons for individual fixtures
Exhibitor control over assigned exhibition space with their own devices using easy floorplan control

Scene setting/adjustment
Individual fixture on/off

Fast reconfiguration between conventions to increase revenue and decrease cost
Reduced labor cost to reconfigure for the next convention
Savable configurations for repeating Exhibitors and shows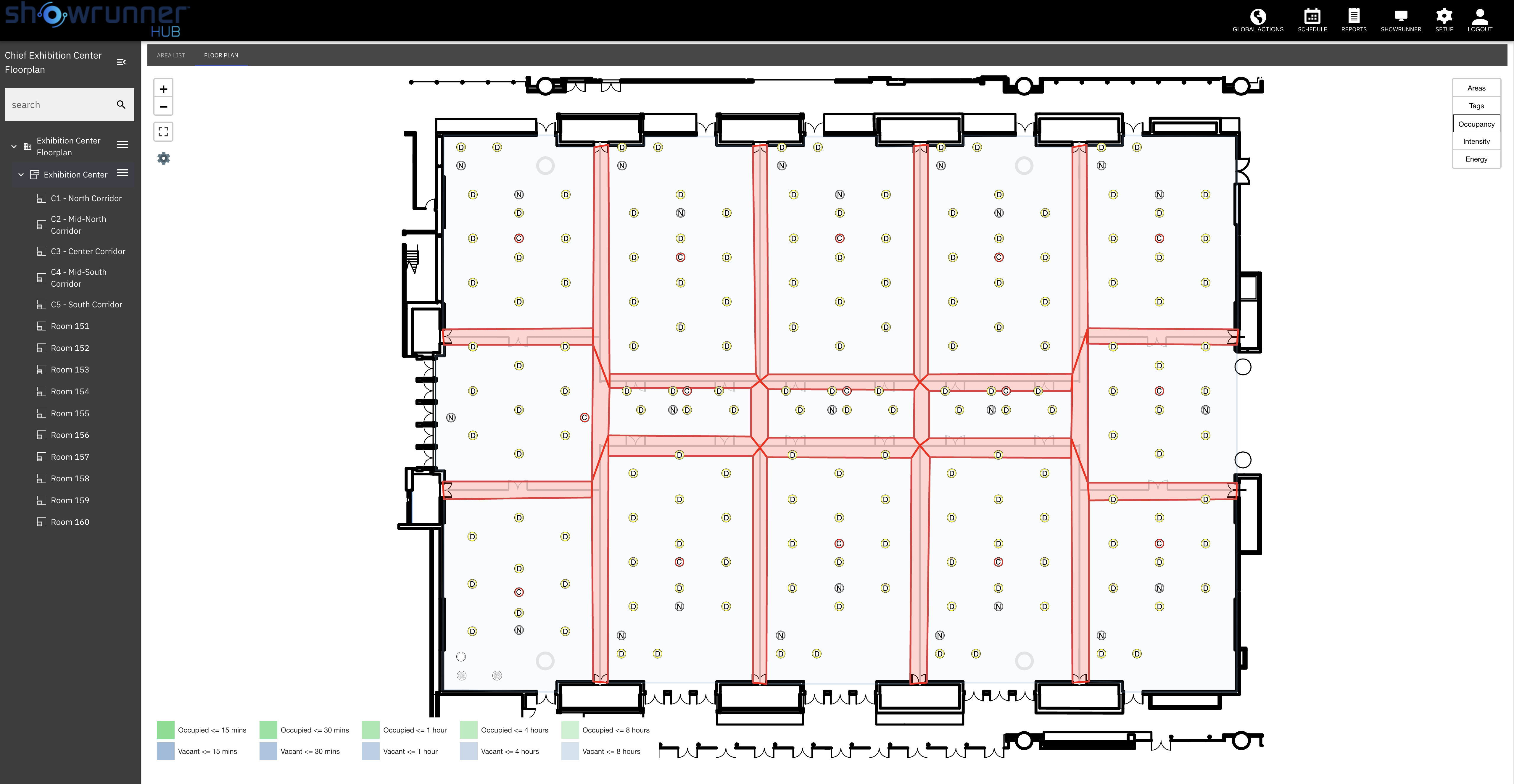 Convention Center with Air Walls
Showrunner™ integrates with most lighting controls making ConventionRunner™ perfect for upgrading existing Convention Centers or for new Centers.

If you would like to discuss ConventionRunner™, please contact gene.kohlmann@chiefintegrations.com or 949-629-4103, Pacific Time, (UTC-7.00).

ConventionRunner™ pricing is a quoted showrunner™ option.

*Chief Integrations is a "Crestron Service Provider" and a business independent from Crestron®.
ShowRunner Gets It Done - Auto-SwitchingGreat news! Crestron recently issued a firmware update for Zūm wired that includes "auto switching" from CNET mode to APP mode if the network or processor goes down, and then back to CNET mode when the network is restored. Zūm...
read more